Celebrating 25 Years!
This conference was meant to be a celebration of the 25th anniversary of the first Go Hog Wild held in September of 1995 – but a little something called COVID intervened. Those who have had hedgehogs for a long time will remember us as Ain't No Creek Ranch, publishers of the Hedgehog Herald and the Spike and Friends catalog.
Our first event was a full day of educational programming preceded by a Friday evening "meet and greet" – but it did not yet include a show or agility. Those were added in 1997, with the winner of the wheeling contest making a guest appearance on Chicago's WGN-TV.
IHOG Agility Documentary
Since that time a number of our agility competitors have been featured on WGN. This year we will be trying to film IHOG, the agility program, for a documentary on hedgehogs being produced in Croatia! Over the years, attendees have come from all over the U.S. and Canada – and even from the United Kingdom!
This year we are offering some familiar programming – and a new post show option. We hope that we can provide you with an opportunity to meet up with hedgehog friends, show off your quilled friends, learn some new things, shop and, most of all, HAVE FUN!
We welcome you to join us for lots of things hedgehog in Bradley, IL this July.
Dawn (Spike) Wrobel and Virginia Wrobel

Ads and Sponsors
Advertise in the Go Hog Wild! 2022 Program or Sponsor an Event
Go Hog Wild 2022 Events: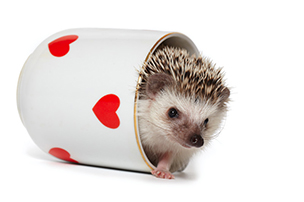 Friday, July 8, 2022
Judge's Training
Meet & Greet Dessert Bar
Saturday, July 9, 2022
Conformation Show
Educational Programming
Banquet
Sunday, July 10, 2022
Costume Contest
IHOG: International Hedgehog Olympic Gym Bar E (Agility)
---
Monday, July 11, 2022
POST SHOW ANIMAL COMMUNICATION CLASS

---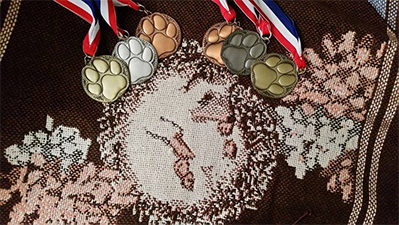 Ain't No Creek Ranch
Collectibles and a variety of hedgehog themed items.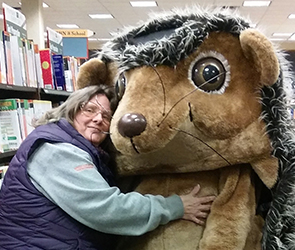 Homeward Bound Hedgies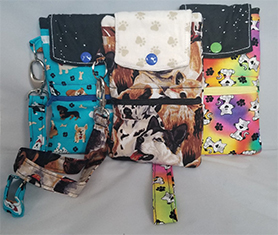 Punk Hedgie Designs
Purses of all sized from coin purse to tote bag with animal themes.
---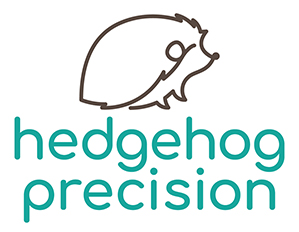 Insect based, balanced diets and treats for hedgehogs, wheels and accessories.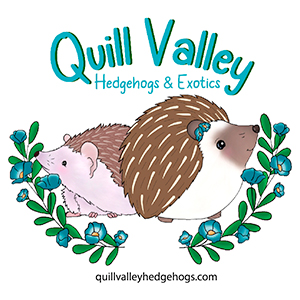 Hobby breeder of pedigreed African Pygmy Hedgehogs and pedigreed Lesser Madagascar Tenrecs.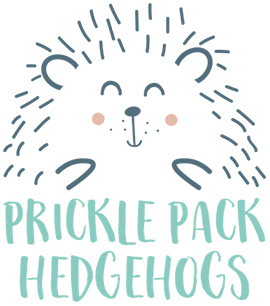 Chicago area hedgehog breeder – USDA and pedigreed.
Shannon Cheeks
Cuddle sacks, tunnels, and miscellaneous hedgehog themed items.
Hedgehog themed jewelry and accessories, "hedgebands", and hedgehog mood rocks.
---
Vendor tables are $15 for four feet of space on an eight foot table. If you want a full table, please purchase two sections.
Vendors receive a line listing and website link on our webpage and a line listing in the show program if your space is reserved by June 8, 2022.
Please note that you are required to collect and submit 8.25% sales tax on sales at the event. A form will be available for you at the show.
Vendors set up begins at 9 A.M. on Saturday, July 9th in the Aspen room, which is the main event space. Vendors must remove all unsold goods by 5 P.M. on Sunday, July 10th. The show is scheduled to end by 4:30 P.M. on Sunday.
Hedgehogs may not be sold in the main event space or at the event. Prearranged adoptions through the Hedgehog Welfare Society (HWS) are allowed. HWS has many rescued hedgehogs looking for good homes. If you are interested in adopting, please complete this form no later than June 22nd to allow processing time prior to the event. If you have been approved as an adopter, you will be able to arrange to pick up your hedgehog at Go Hog Wild. Many of the HWS rescue stations will be attending Go Hog Wild.
Venue:
The host hotel for the conference is:
Quality Inn and Suites
800 North Kinzie (Illinois Route 50)
Bradley, IL 60915
(815) 939-3501
Need a Place to Stay?
We were able to secure additional hedgehog friendly hotel space at two facilities about one mile north of the Quality Inn in the cluster at the Northfield Square Mall.
Quality Inn is south of the I-57/Route 50 Interchange and the Best Western Plus and Fairfield are just north of the exit.
Best Western Plus Bourbonnais
One king or two queen beds are $99 plus tax. This includes a hot breakfast.
Book online using this link to get the group rate for Best Western Plus.
All rooms MUST be booked by 11:59 PM on Saturday, June 25, 2022. After this date, the group room block is released to the general public and you will no longer have access to the special discounted group rate.
Fairfield Inn Kankakee Bourbonnais
Rooms in our block at the Fairfield Inn are $129 plus tax. This includes a grab-and-go continental breakfast.
Book online using this link for Fairfield Inn.
All rooms MUST be booked by Sunday, June 19, 2022. After this date, the group room block is released to the general public and you will no longer have access to the special discounted group rate. Note: this hotel is not usually pet friendly and is allowing hedgehogs for our group.
Transportation
Click on a tab for information on ways to get to the hotel.
By Car

Take I-57 to exit 315, IL-50, Bourbonnais/Bradley. If going south, turn right and the hotel is on your left in 0.9 miles. If going north, turn left, and the hotel is on your left in about 1.0 miles..
From O'Hare Airport

You will probably want to get a rental car. As you leave the airport by car, get on I-294 south toward Indiana. Take I-294 to I-57 south. Take I-57 south to exit 315 and at the bottom of the exit ramp turn right. The hotel is on your left in 0.9 miles.
From Midway Airport

From Midway Airport, you have the option to take the bus that runs to a station about two miles from the hotel or a rental car. The regional bus station is in Bourbonnais and a bus ticket is currently only $2 each way. You can get a taxi, Uber or Lyft from the bus station to the hotel. Visit the River Valley Metro Website for more information.

The airport is on Cicero Avenue – and if you rent a car and want to stay on local roads rather than the interstate, you can take Cicero Avenue south until it merges with Governors Highway to become Illinois Route 50. That will take you all the way to the hotel.

If you want to take highways south, please get directions from your rental car company on the easiest southbound access. They might direct you north and then west to pick up I-294. You can also follow Cicero Ave. south to 127th street and turn left (east) on 127th. The entrance to I-294 is on your right as soon as you make the turn. Take I-294 south to I-57 south and proceed to exit 315. Turn right and the hotel is on your left in 0.9 miles.