Coloring Contest Winners 2022
We kicked off Go Hog Wild 2022 with a coloring contest for children age 12 and under, co-sponsored by the Community Arts Council of Kankakee County. And here are the winners! (Click on an image for a larger version, opening in a new tab or window.)
---
Conformation Show
Photos courtesy of Jim and Linda Woodring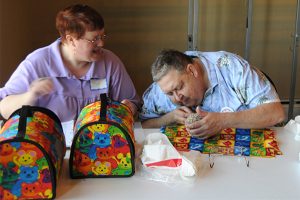 The conformation show on Saturday will be run according to the show rules of The International Hedgehog Association. Any healthy hedgehog older than 3 months of age may be entered in the show. Age is determined as of the show date, July 9, 2022. If this is your first show, please review the information on class divisions and how to show . All hedgehogs competing in the conformation show or agility competition must pass a basic health check. Health checks begin approximately one hour before the show. Early check in may be available on Friday at the judge's discretion.
Costume Contest
Quilt for Live Auction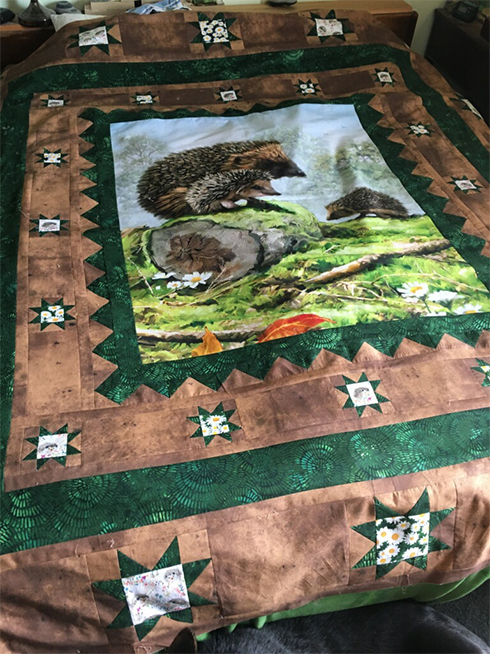 This quilt will be auctioned off after the Banquet. Proceeds to benefit the Hedgehog Welfare Society. It was created by Cindy Munds. It is queen sized and the small panels alternate hedgehogs and flowers.